 The Northern Australia Aboriginal Kakadu Plum Alliance provides stability and reliability to the Kakadu Plum supply chain.
By working together, Aboriginal enterprises are able to provide confidence and stability to ethical supply of Kakadu Plum.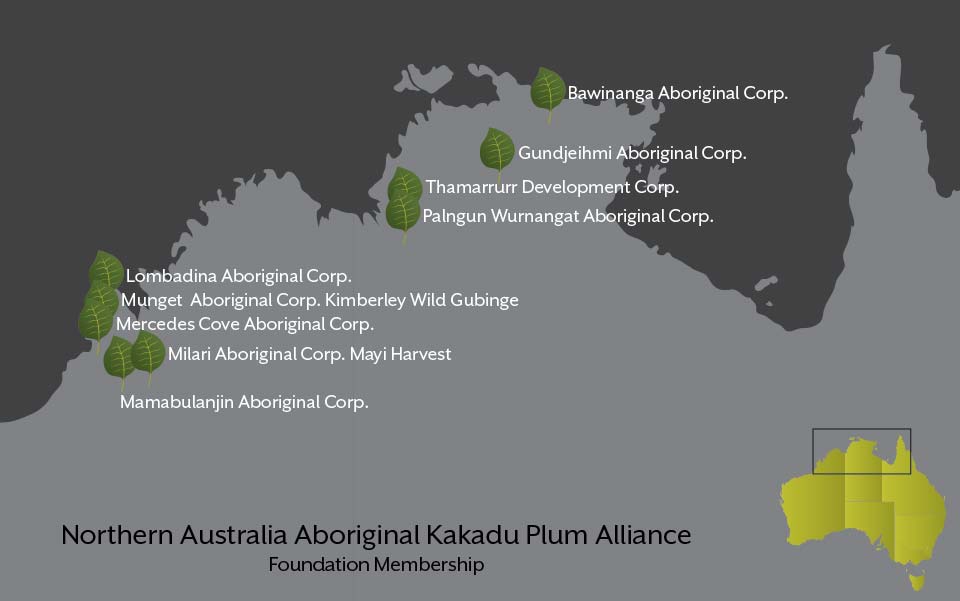 We are an alliance of Aboriginal-owned enterprises supplying Kakadu Plum fruit and extracts for the Australian market. Whether you are seeking high value extracts or bulk supply of frozen fruit the NAAKPA can meet your needs. Our communities have been harvesting Kakadu Plum for thousands of years for its powerful nutritional and medicinal benefits. People around the globe are only just starting to recognise the amazing properties of this fruit. It has the highest vitamin C content of any fruit on the planet and can be beneficial both as a functional food or ingredient in cosmetic products.
By purchasing Kakadu Plum through our alliance you are supporting us to build economic opportunities on our country. We invite you to come on a journey with us.