 Benefits of Kakadu Plum
High levels of Vitamin C
Australia's Aboriginal people have been using Kakadu Plums for thousands of years as a traditional food and medicine. Studies show Kakadu Plum has the highest Vitamin C content of any fruit making it a true superfood. Kakadu Plums are unrivalled in their health benefits. They are a natural source of vitamin C and are better absorbed by the body resulting in a more active effect on your immune system than synthetic alternatives.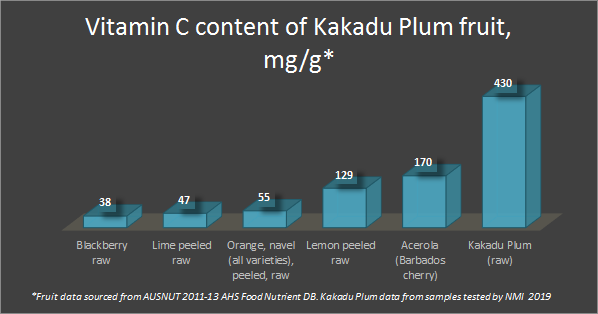 Repair damaged skin
Kakadu Plum's are an excellent source of gallic and ellagic acid which are believed to repair damaged skin and reduce collagen breakdown. With more ellagic acid than berries, Kakadu Plums have been found to contain compounds which reduce the skins inflammatory response to UV-light. Scientific interest in the cosmetic benefits of Kakadu Plums is rapidly evolving.
Superfood Ingredient
Aboriginal people have been eating Kakadu Plums for 40,000 years in a range of dishes. Today, there is a myriad of uses for the Kakadu Plum and its extracts. Chefs are using the fruit in sorbets, chutneys, sauces and as a puree for yoghurt products. Kakadu Plum extract is being used as a preservative alternative to nitrates and sulphides and the powder is used in health products, cosmetics and other nutraceutical products.
There are many more potential uses for the mighty Kakadu Plum. To discover more or purchase the Kakadu Plum please contact one of our NAAKPA enterprises.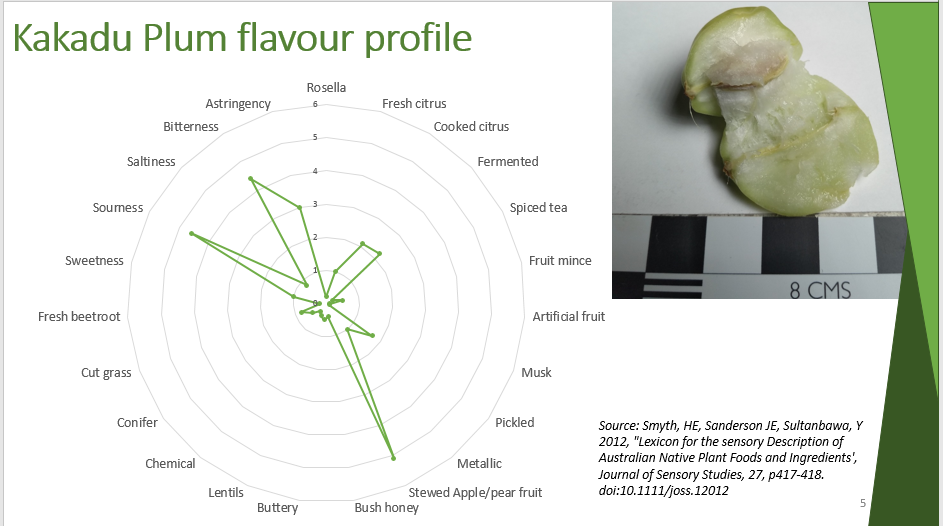 Research and publications
Other academic journal links:
Other sources
Please note this is not a comprehensive list and represents only a portion of research done to date on Kakadu Plum/Gubinge.